Archive for the 'Photo Gallery' Category
Dakota attended the "Teen Spirit" premiere to support her sister Elle Fanning! The event took place in Los Angeles on the 3rd, and she was also sighted out and about earlier on the same day. Our gallery has been updated with the images.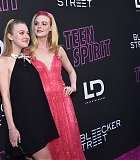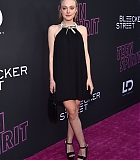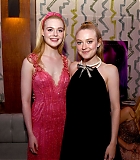 Dakota attended a couple of events this week, and the images from them both have been added to our photo gallery!
Dakota is featured in a recent InStyle article about Rodarte! New photos of her have been released with it, and they were probably taken on the same day as the brand's fashion show in Paris back in February – you can view photos of Dakota at the event here. Our gallery has been updated with the newly released session!
Our gallery has been updated with candids of Dakota in Los Angeles on February 19 and 23! She celebrated her Birthday at Universal Studios with sister Elle Fanning, her boyfriend and her mom.